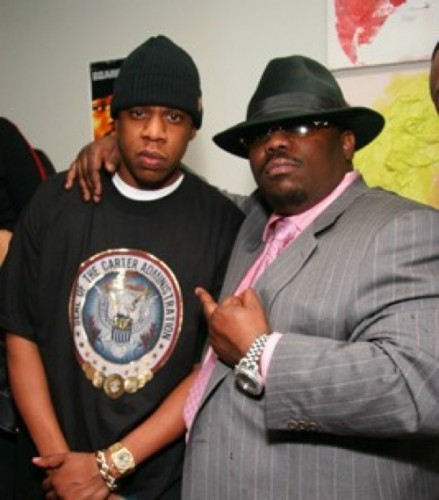 Jay-Z answers Beanie Sigel
from
la rue du hiphop
on
Vimeo
.
While slightly sounding like a
dickhead
business-man, Jay-Z comments about the Beans situation. What more could he do? Deal, record label, clothing line, all to somebody that never
really
appealed to the masses. (Beans highest selling album The Reason slung around 800k). Touché
Young
Hov. They both have valid points... which goes to support Beanie Sigels statement's at the end of his diss... this is a family issue. Keep this behind closed doors. Although I'm sure everyone wants to hear a reply on wax. Whatever the hell happens, I can't shake this feeling that they will
man-hug
it out eventually.
Props to
Rap Radar